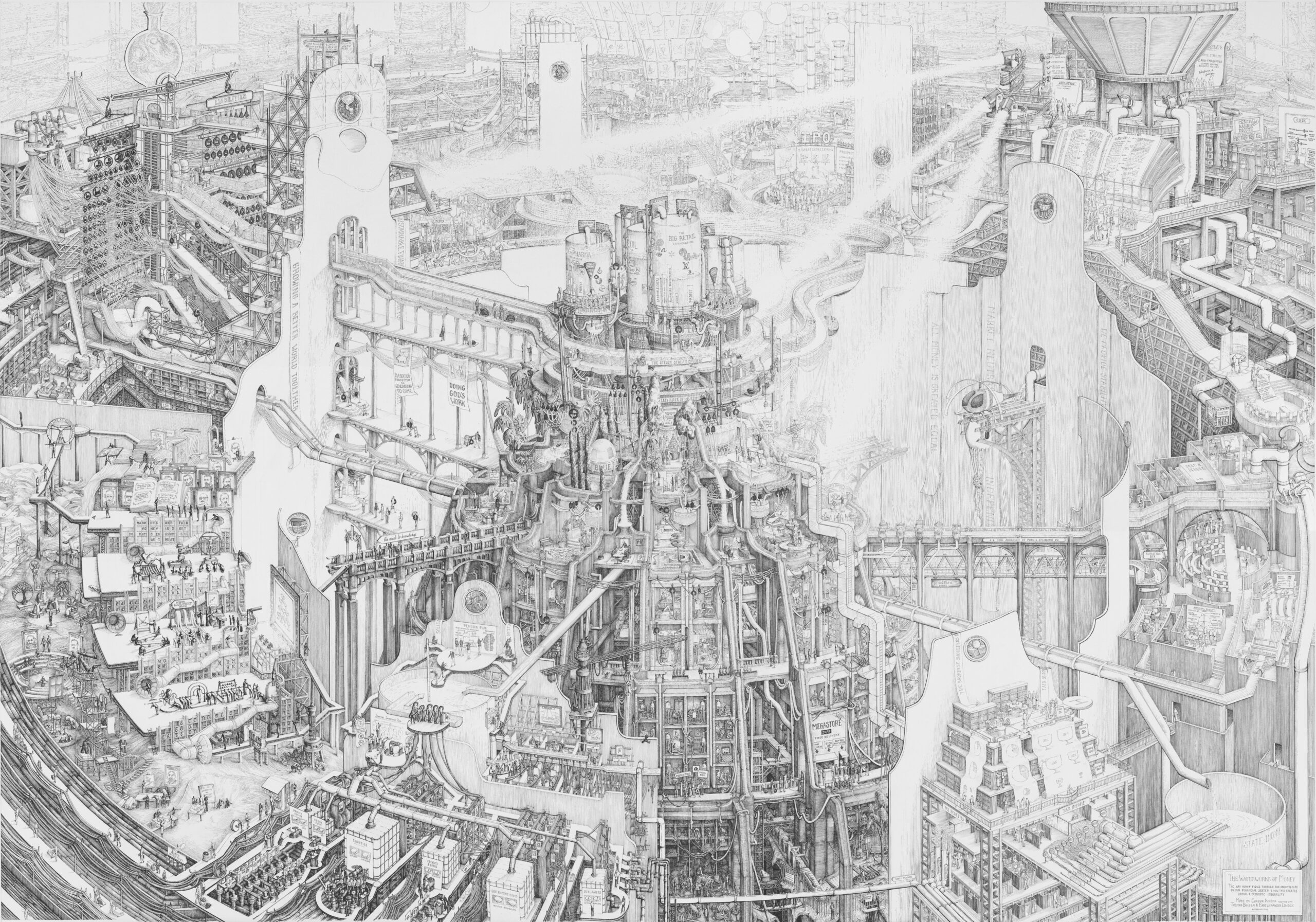 Het nieuwe meesterwerk van Kingma koop je bij Gallery Untitled
Na twee jaar vol vragen stellen, onderzoeken en natuurlijk tekenen is hij af. Het waterwerk van ons geld, de allernieuwste pentekening van cartograaf en meestertekenaar Carlijn Kingma is vanaf nu te koop bij Gallery Untitled.
Samen met Martijn Jeroen van der Linden (onderzoeker geldstelsel) en Thomas Bollen (onderzoeksjournalist Follow The Money) werkte Carlijn Kingma twee jaar lang aan deze indrukwekkende nieuwe pentekening over het bankwezen en geldstromen. Want waar gaat ons geld naartoe? En waar komt het vandaan? 'Een publiek zaak waar niemand wat van begrijp,' luidt het onderschrift van dit nieuwe werk.
Met deze tekening brengt cartograaf Kingma het bankwezen in kaart om het voor een breed publiek toegankelijk te maken. Met behulp van de metafoor 'geld als water' brengt ze de wereld van het grote geld tot leven. Ze loodst de kijker door een landschap van onzichtbare geldstromen en verborgen krachten: een ontdekkingsreis naar de rol van geld in onze samenleving.
Het waterwerk van ons geld
Editie: 100 + 2 AP
Formaat: 100 x 148 cm (print) ongeveer 114 x 157 cm (inclusief lijst)
Materiaal: Fine art print op dibond in handgemaakte houten lijst met museumglas
Prijs: Op aanvraag
Gesigneerd en genummerd
Het waterwerk van ons geld kopen? Mail Lenny op info@galleryuntitled.nl
Wil je zien wat Kingma nog meert in kaart heeft gebracht? Al het beschikbare werk van deze fantastische kunstenaar is te vinden op onze webshop en te zien in Gallery Untitled.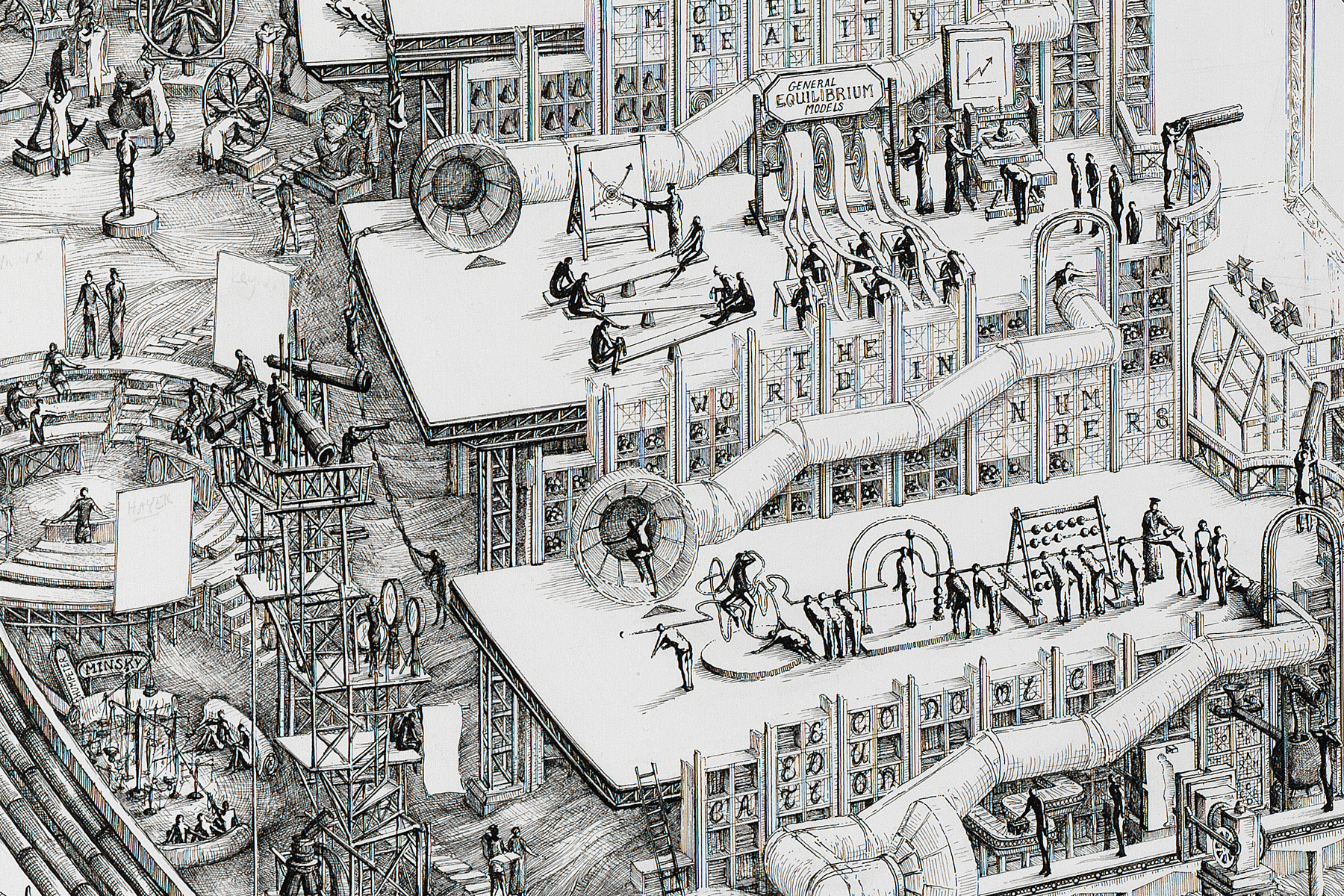 Kingma Agenda
Vanaf zaterdag 15 oktober kan je een door Carlijn Kingma ingesproken rondleiding doen door dit spectaculaire nieuwe werk op de website van Follow the Money
Vanaf zondag 16 oktober  is het nieuwste werk van Kingma te zien in Rijksmuseum Twenthe
Vanaf 14 april 2023 is er in Gallery Untitled een solotentoonstelling te zien met al het recente werk van Carlijn Kingma.
Het nieuwe meesterwerk van Kingma koop je bij Gallery Untitled