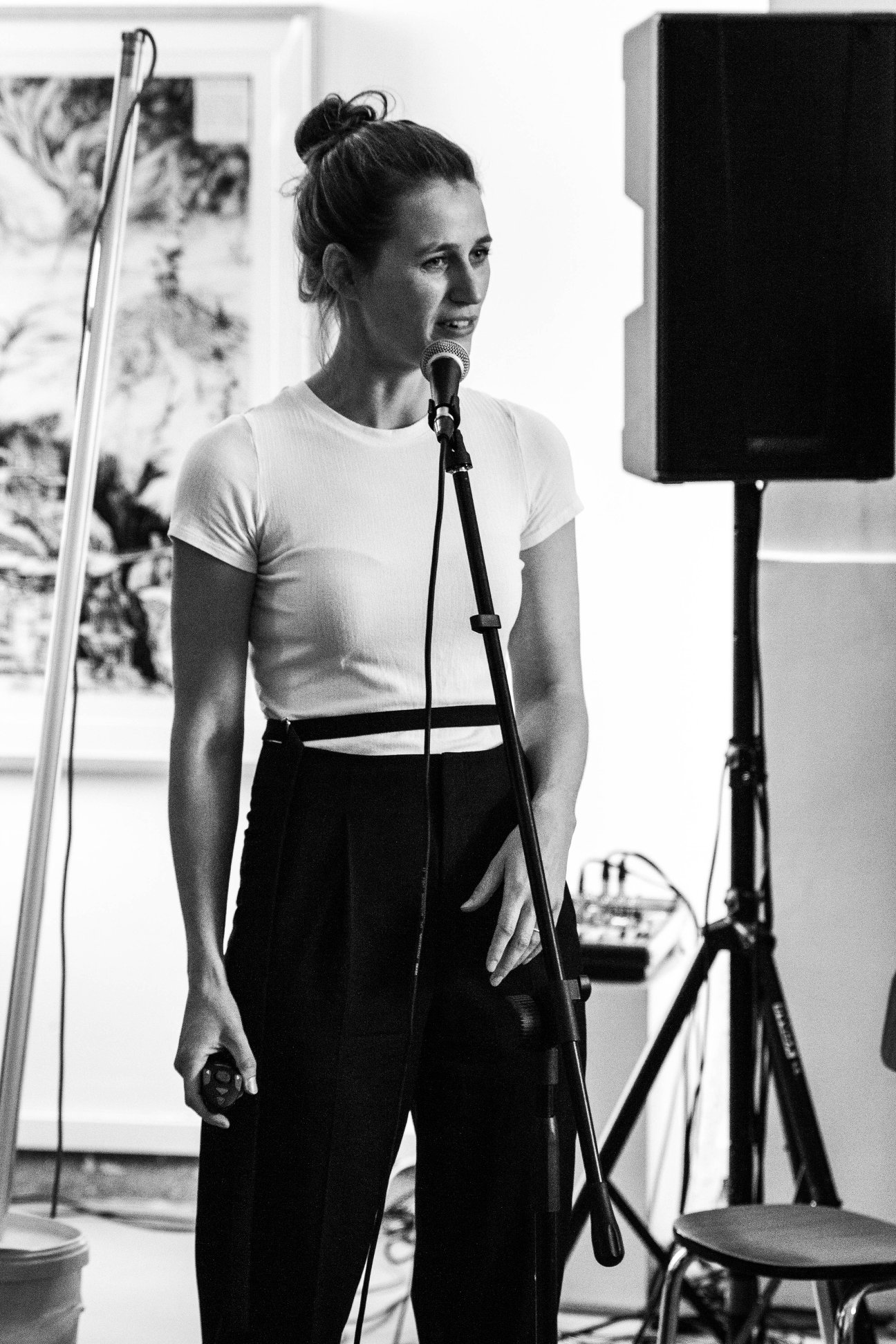 Carlijn Kingma | Tekeningen
Supertalent Carlijn Kingma studeerde in 2016 af van de TU in Delft en haar werk blijkt sinds haar debuut bij Gallery Untitled een groot succes. In november 2017 opende Gallery Untitled haar eerste solo expositie. Daarnaast toonden diverse grote Nederlandse musea interesse in haar tekeningen. In 2018 werden haar originele tekeningen in het Kunstmuseum Den Haag vertoond, en kocht het museum een van haar originelen aan.In 2019 rondde ze een samenwerking met Joep van Lieshout af, en geeft ze naast haar tekenwerk les op de TU Delft.
In het najaar van 2020 werd haar nieuwste werk onthult: The Fabric of Humankind, gemaakt in samenwerking met Rutger Bregman & de Correspondent. Gelijktijdig opende haar solo tentoonstelling in Rijskmuseum Twente en was er diverse media aandacht, onder andere in het NRC, de Volkskrant en televisieprogramma's De Vooravond en Opium.
In verhalende utopische werelden– uitgedrukt in inkt en kroontjespennen zoekt Kingma de relatie tussen politieke, economische en wetenschappelijke constructen van de maatschappij en onze angsten, verlangens en idealen.
Dankzij haar achtergrond in de architectuur, vormen architectonische elementen en metaforen
de taal waarmee zij haar werelden opbouwt en uitdrukt. De utopische hedendaagse tekeningen
doen denken aan de detaillering als in de Toren van Babel van Pieter Bruegel en bevatten Jeroen Bosch-achtige symboliek.
Het interview met Carlijn Kingma is hier binnenkort te lezen