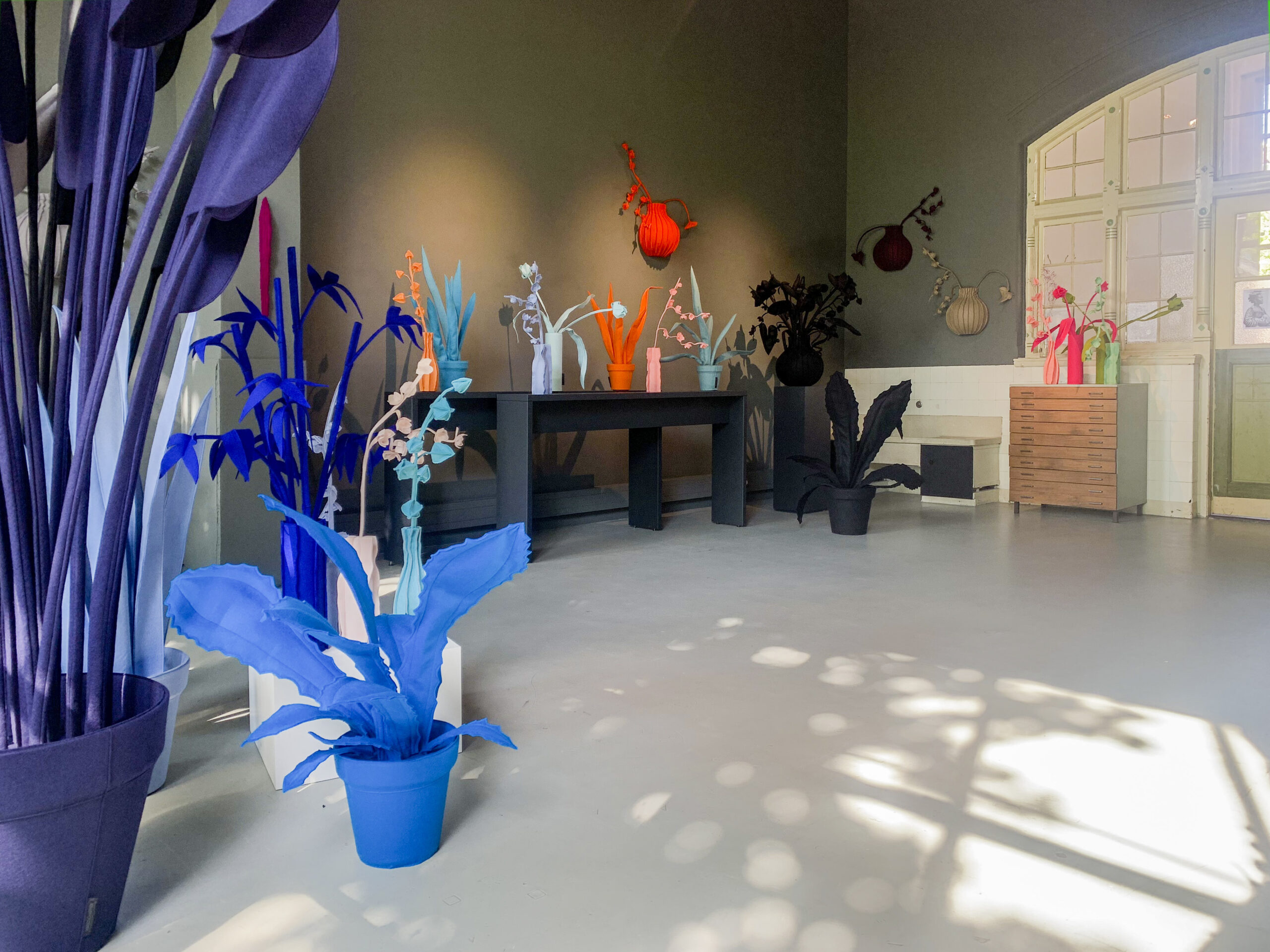 Wandschappen
'Toxic Times – Clashing Colours'
3 juni t/m 4 september 2022
Het kunstenaarsduo Nicole Driessens en Ivo van den Baar werkt sinds 1999 samen onder de naam Driessens & van den Baar, Wandschappen.  Hun werk is geëvolueerd rond de vraag hoe de realiteit van hun directe omgeving kan worden omgezet in kunst of design. Het werk van Driessens & van den Baar toont een grote liefde voor materialen en ambachten. In de aandacht voor het maken van de werken met voornamelijk textiel en epoxyhars ligt een belangrijke betekenis. Beide materialen kunnen zowel in twee als in drie dimensies worden gebruikt. Ze hebben een uitgebreid scala aan technische mogelijkheden en expressiviteit.
Wat is echt , wat is niet echt ? Bestaat het virus, woedt er een oorlog in Europa en is het werkelijk zo slecht gesteld met het millieu? Sinds twee jaar zijn dit vragen die ons allen dagelijks bezighouden. Nieuwe kunstwerken ontstaan uit onderzoek naar beelden, materiaal en betekenis, die leiden tot nieuwe betekenislagen.
In februari 2022 ontstond zo de behoefte om de Viltplantencollectie aan te vullen met andere groeivormen, niet noodzakelijk bestaande. De eerste nieuwe serie die daaruit voortgekomen is heet Parasites. Wikipedia: "een parasiet is een organisme of virus dat zich ten koste van een ander organisme waarmee hij samenleeft in stand houdt en vermenigvuldigt. De schade aan de gastheer is niet zo groot dat deze aan de relatie ten onder gaat". Waar doet dit allemaal aan denken? Parasites zijn monochrome wandobjecten, samengesteld uit laagjes vilt. Ze lijken uit de wand te groeien, niet te stoppen. Hun intense kleuren trekken de aandacht, zeker door de wijze waarop ze bij Gallery Untitled voor het eerst zullen worden gepresenteerd. En natuurlijk tonen Driessens en van den Baar de prachtige Viltplanten, met verrassende nieuwe modellen en ongekende kleurgroepen. "You feel at home where you grow your own plants".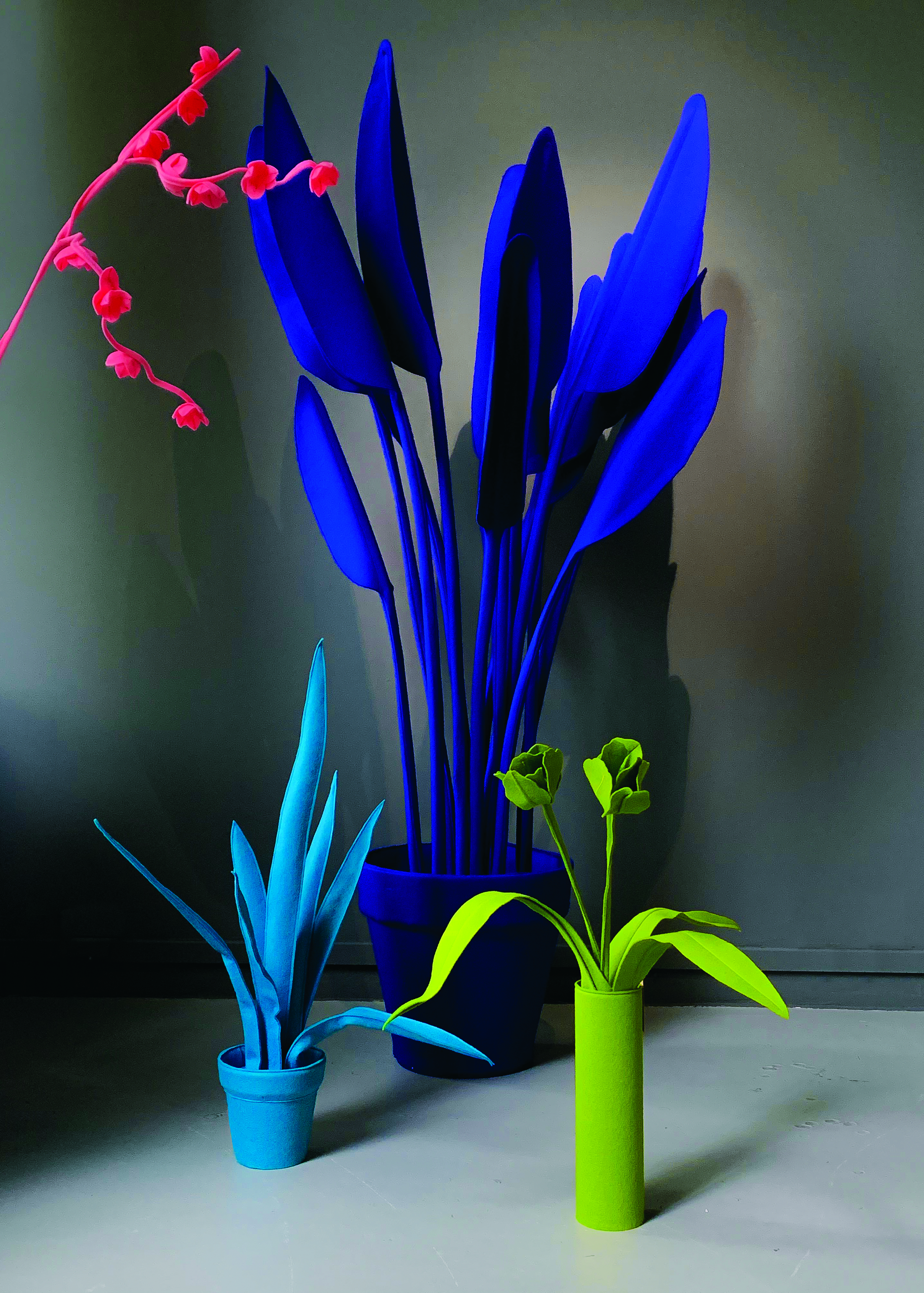 Beeld: Wandschappen – © Gallery Untitled