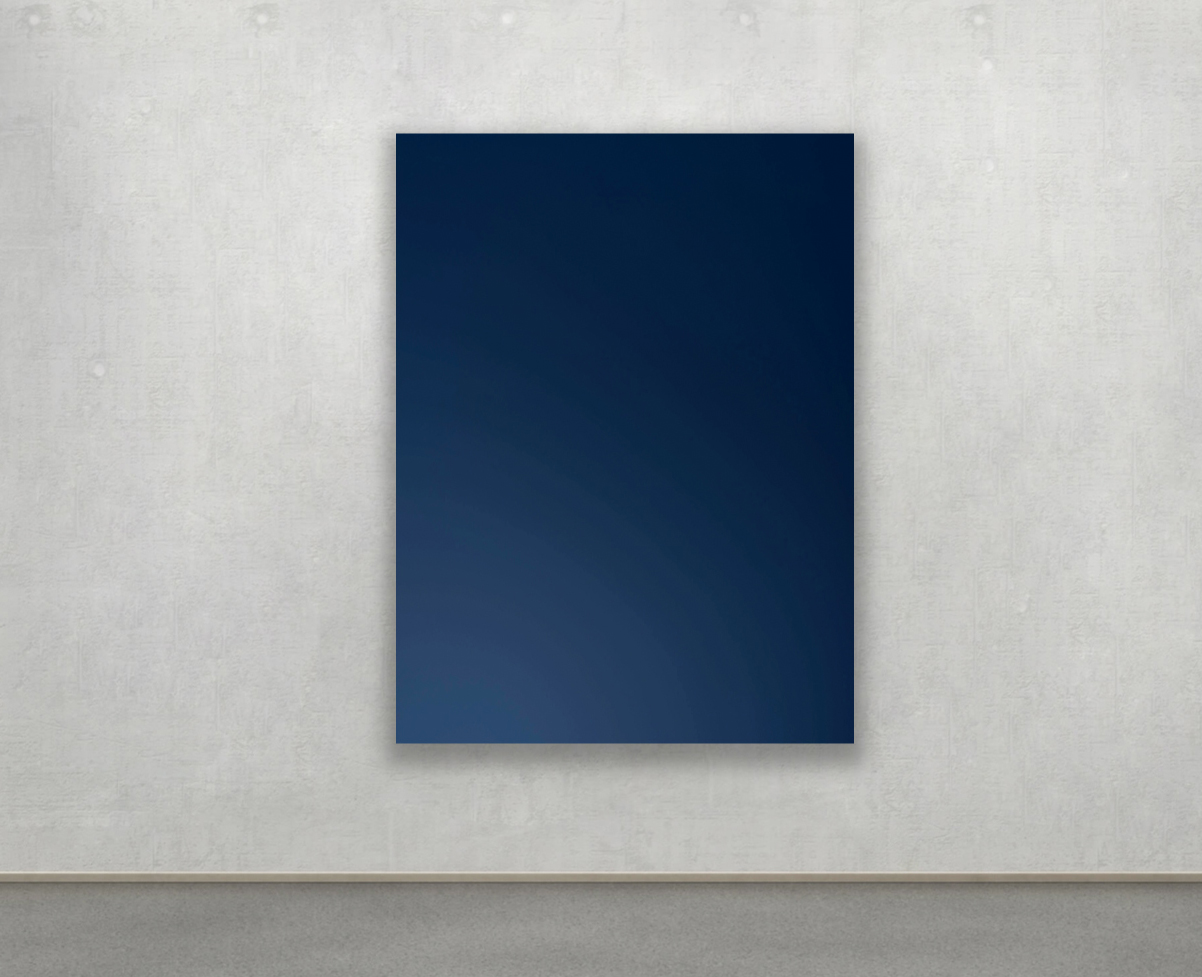 Nieuw werk van Iris Bergman en Lenny Oosterwijk maakt indruk op Unseen
Op de internationaal toonaangevende fotobeurs Unseen afgelopen week toonde Gallery Untitled het indrukwekkende werk van Pai Dekkers, Lenny Oosterwijk en Iris Bergman.
Een primeur voor fotograaf Lenny Oosterwijk kwam in de vorm van een nieuw onderwerp: voor het eerst in een lange tijd richtte hij zijn lens binnen autonoom werk omhoog in plaats van naar het water of de natuur. Hemelblauw, Oosterwijks overdonderende foto van een heldere lucht maakte primeur op Unseen. Meer weten? Hemelblauw is te zien in Untitled en op onze webshop.

Holy Orchid, Iris Bergman (c)
Het dromerige en haast buitenaardse spektakel van Cosmic Green werd al opgepikt als campagnebeeld van Unseen en uitgelicht in NRC, maar is niet het enige werk dat Untitled meenam van Iris Bergman. Bergman debuteerde haar nieuwste serie 'Holy Flowers'. In deze serie combineert ze fotografie, zeefdruk en het spectaculaire contrast van matzwart en goudfolie. Nieuwsgierig? Al het nieuwe werk van Bergman is te zien op onze webshop.
Cyanotypie van Nederlandse zeewieren. Dekkers Leijdekkers (c)
Ook brachten we weer werk mee van Dekkers Leijdekkers. Deze kunstenaar blaast nieuw leven in een eeuwenoude fotografische techniek, cyanotypie. De blauwdrukken van zelf verzameld Nederlands zeewier zijn een schitterend voorbeeld van wat voor moois de combinatie van wetenschap en kunst kan brengen. Meer weten over Dekkers Leijdekkers of zelf een wier in huis nemen? Neem een kijkje op onze website.