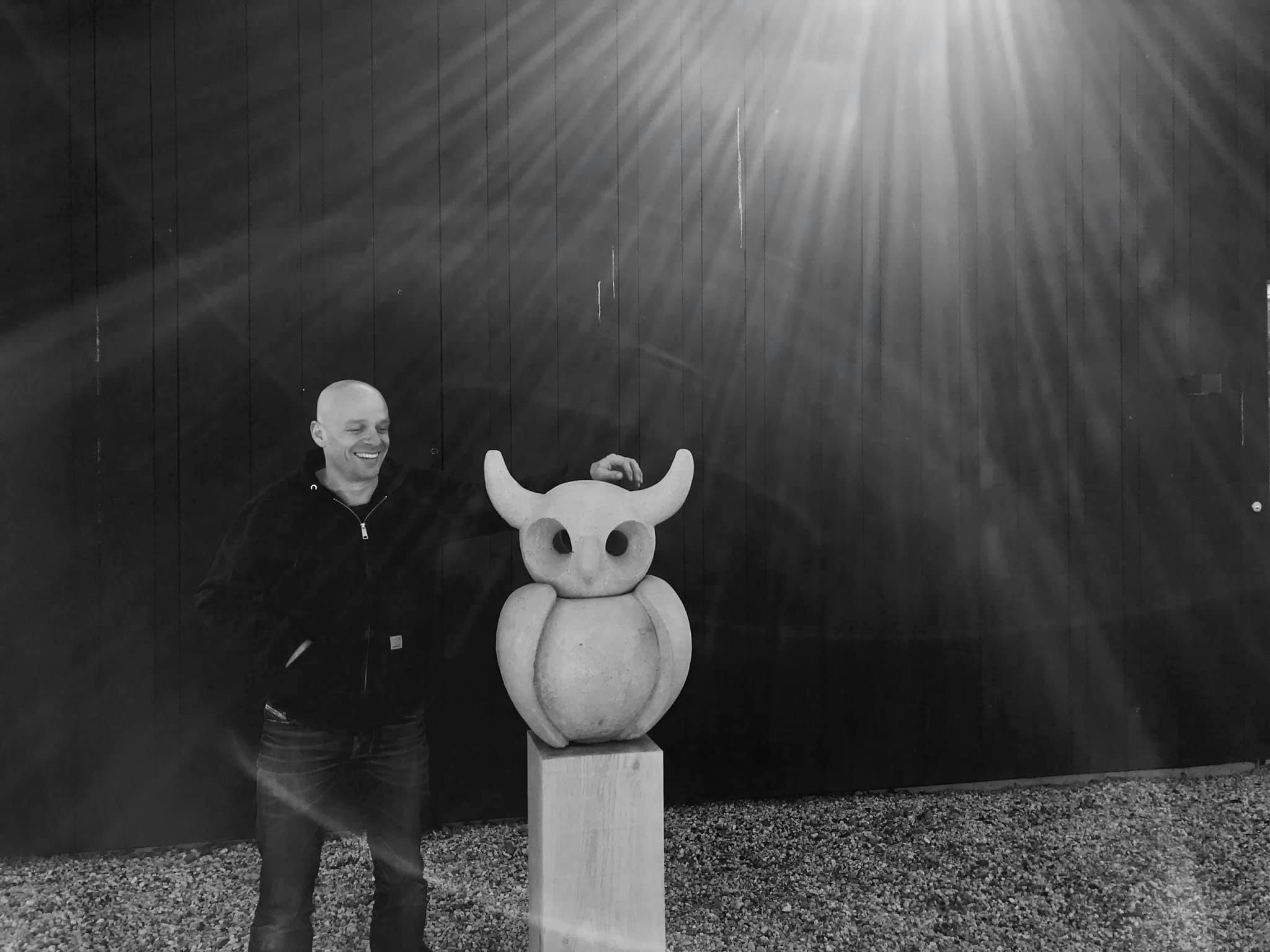 Sander Buijk | Sculpturen
Wie in Gallery Untitled is geweest, kent Sander Buijk. Zijn opvallend vriendelijke en stoere beelden zijn een constante blikvanger in onze ruimtes. Het werk van Sander staat bekend om zijn bijzondere en contrasterende materiaalgebruik.
De stripachtige figuren zijn stoer en fragiel, karikaturaal en kwetsbaar, emotioneel en
gesloten.
Zijn materiaalgebruik is al even onorthodox. Hij combineert o.a. gegoten beton met neon, gepolijst aluminium of elegant wit keramiek. Wat Sander Buijk interesseert in het tot stand komen van beeld is het zoeken naar een grens. Beeld dat aan de ene kant visueel goed communicerend is en aan een andere kant zijn eigenheid, spontaniteit en ruwheid behoudt. Beeld wat niet te verhalend is, waardoor de kijker geprikkeld wordt tot interpreteren. Tegenstrijdigheid die schijnbaar bij elkaar hoort.
Het werk van Buijk vraagt om interactie en nodigt de kijker uit ook het materiaal aan te raken en zelfs een eigen draai aan te geven door middel van het spelen met de veelgebruikte scharnierwerking of de losse onderdelen van verschilllende materialen die de kunstenaar gebruikt. Sander Buijk exposeerde zijn werk in onder andere in de Kunsthal in Rotterdam.
Het interview met Sander Buijk is hier binnenkort te lezen.