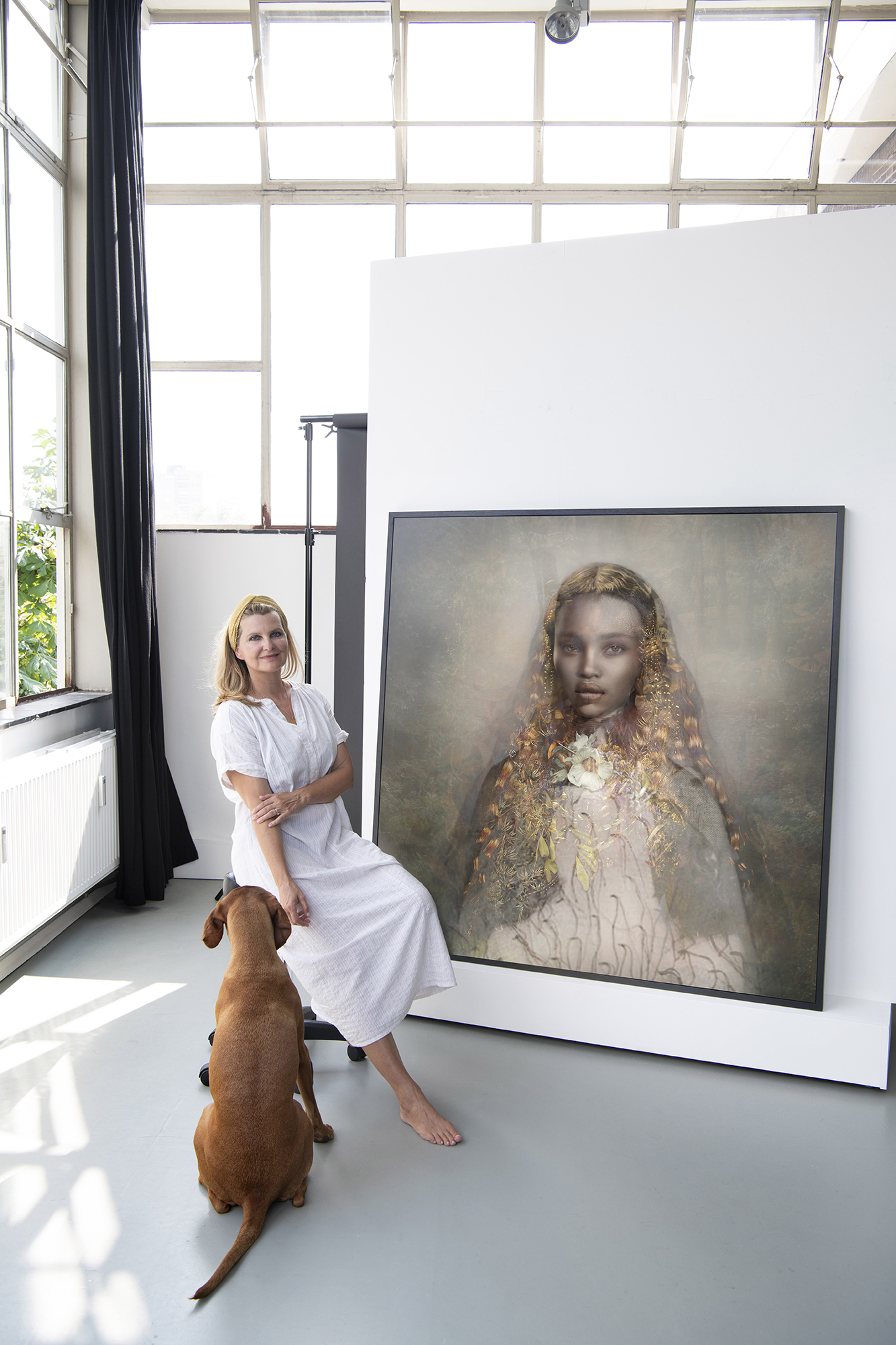 Ingrid Baars | (1969) The Netherlands
Known for her series of photographs of African women inspired by the beauty of the black female body Ingrid Baars infuses her portraits with spirit and feeling to convey women's complex emotions while exploring the frameworks of photography and photographic truth with her digital portraits.
Photographs such as "Bird" (2016) convey grace and power, highlighting the beauty
and strength of black women. She manages the complete production of her work from the initial
photoshoot to the digital manipulation that creates the finalized work, incorporating elements of
traditional African art, fashion, photography, and collage. Baars has won awards from numerous
entities, including the London Photographic Association and Art Directors Club Netherlands. She graduated from the Willem de Kooning Academy in Rotterdam.