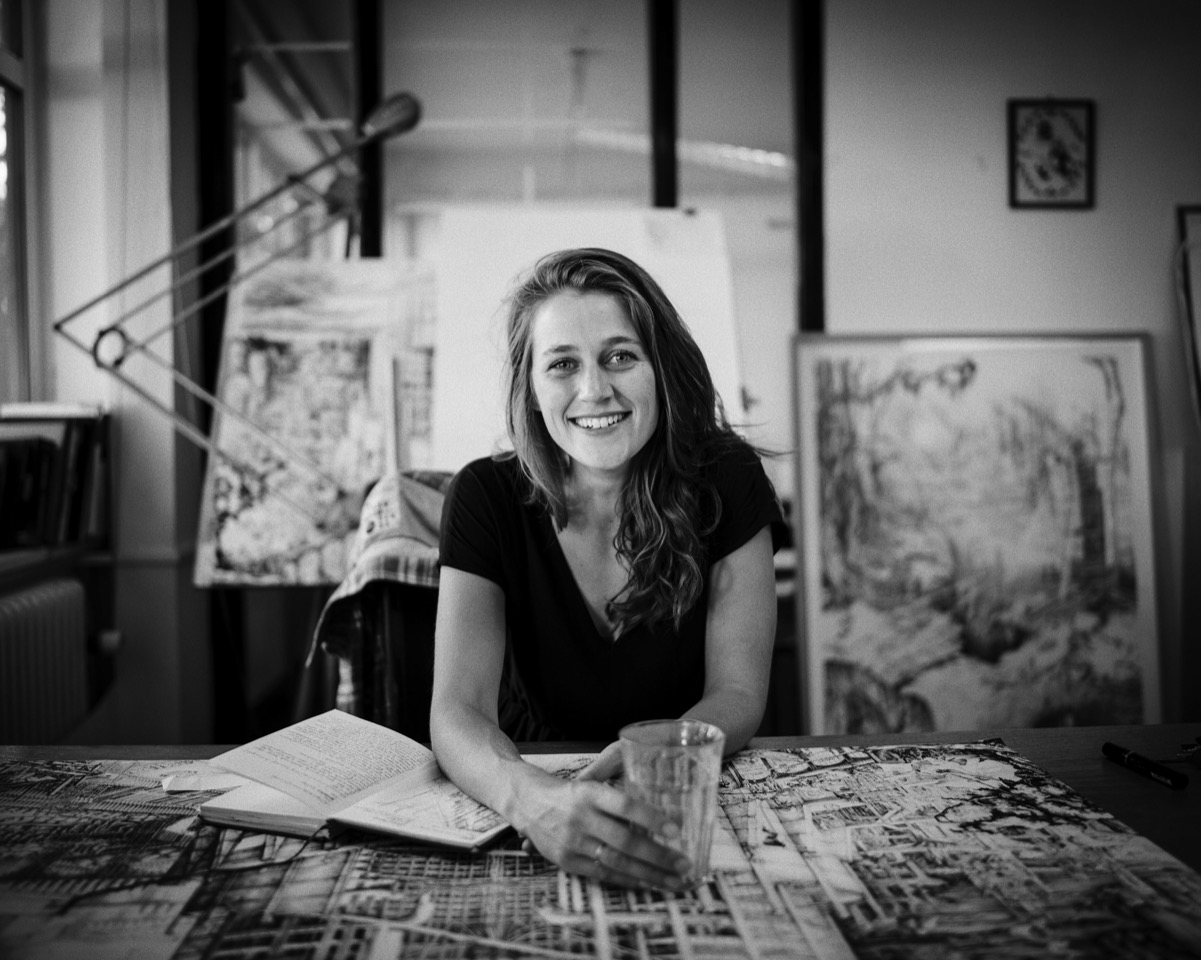 Hoera! Carlijn Kingma is Talent van het Jaar!
We zijn meer dan trots om Talent van het Jaar Carlijn Kingma te vertegenwoordigen! Haar laatste tekening The Fabric of Human Kind was binnen een half jaar uitverkocht en werd onder andere in de Volkskrant en NRC uitgelicht en in meerdere radio-, en televisieshows besproken. Deze week kwam er nog meer fijn nieuws binnen: Kingma is verkozen tot Talent van het jaar!
Voor 2022 heeft een omvangrijk panel van kunstkenners i.s.m. Kunstweek Kingma gekroond tot Talent van het Jaar onder de 35.
Kingma is een grootse kunstenaar die groot werkt: 'Haar tekeningen, of kaarten zoals ze deze zelf noemt, zijn imaginaire landschappen waarin ze de kijker meeneemt op reis langs de geschiedenissen en toekomstscenario's van grote thema's van de mensheid, zoals de utopie, het kapitalisme en de moderniteit. De werken van Carlijn Kingma komen altijd tot stand in samenwerking met andere kunstenaars, architecten, wetenschappers en filosofen.'
Kom je langs in de galerie om haar werk in het echt te bekijken? Kom langs in Gallery Untitled! We zijn open op vrijdag, zaterdag en zondag tussen 11.00 en 17.00. Of kijk rond op onze webshop.
Is er een specifiek werk dat je graag in het echt zou willen zien? Mail dan voor je bezoek naar: info@galleryuntitled.nl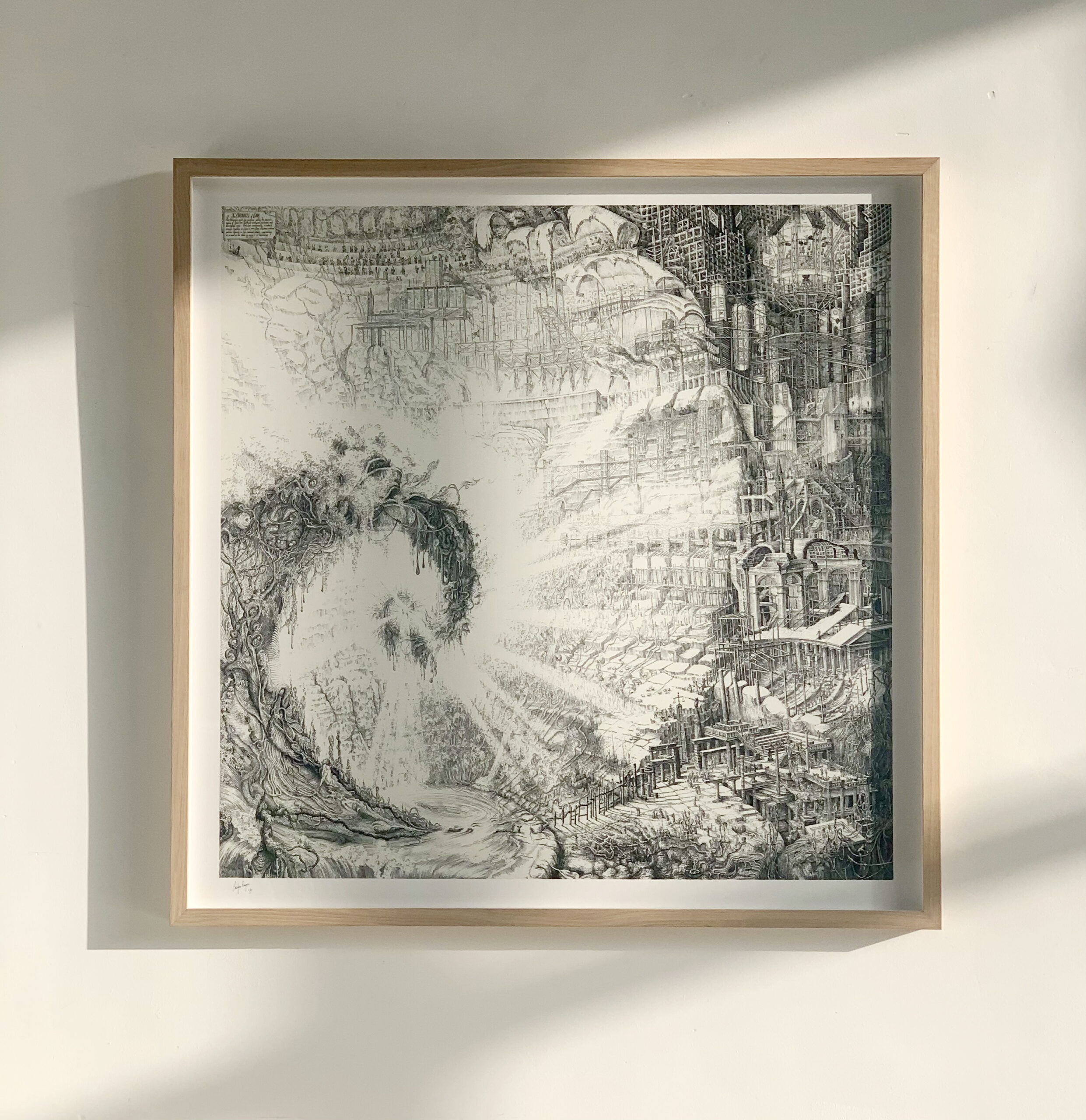 The Chronicle of Gaia -109 x 109 cm – Carlijn Kingma ©
The Chronicle of Gaia vertelt hoe de mens zich al duizenden jaren lang steeds meer heeft losgetrokken uit het vervlochten en gewortelde geheel van alles wat leeft, en de gevolgen hiervan voor de mensheid en de aarde.
Afbeelding boven: Carlijn Kingma in haar atelier – Carlijn Kingma ©