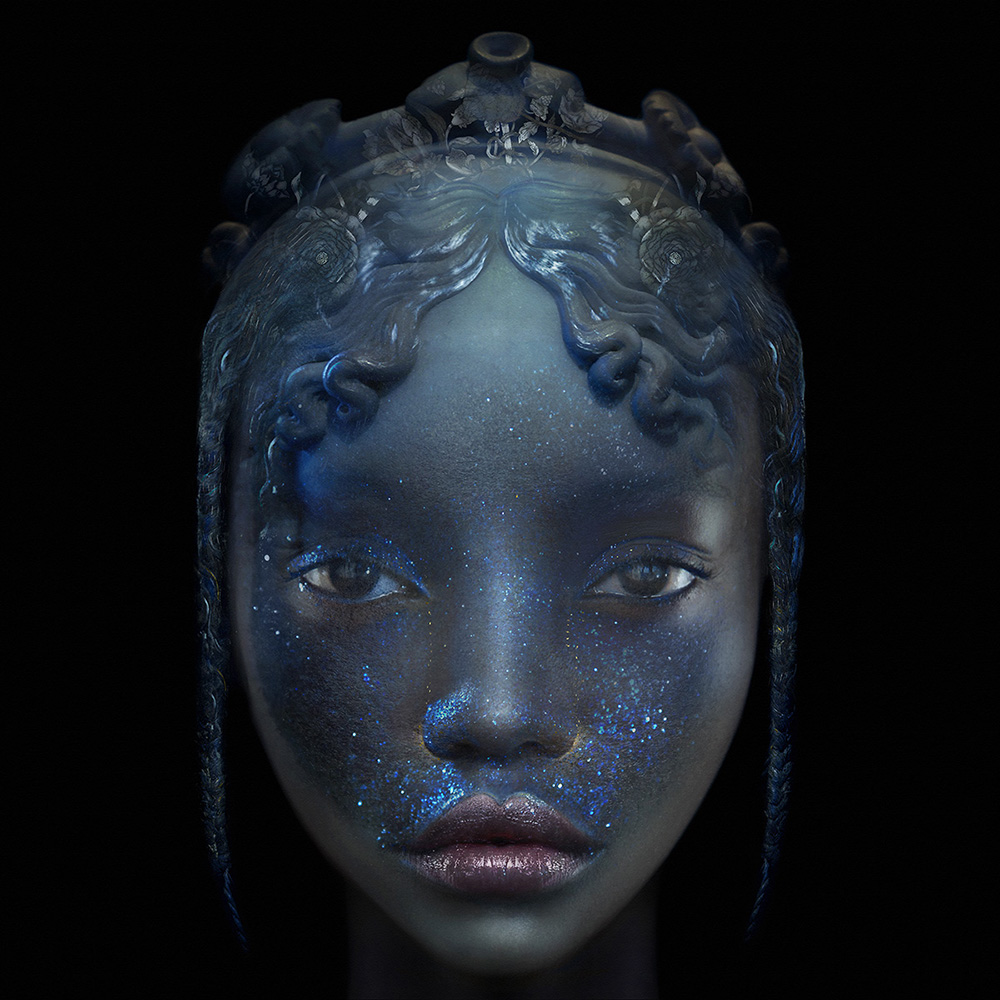 Het intrigerende werk van Ingrid Baars 
Gallery Untitled presenteert: de nieuwste solo tentoonstelling van Ingrid Baars. We hebben twee zalen gevuld met deze enorme en imposante werken. Te zien van 4 maart tot en met 22 mei 2022. 
Ingrid Baars is internationaal bekend en exposeerde onder andere in New York, Chicago, LA, Beijing en Parijs. We presenteren dan ook met trots haar werk in twee zalen van Gallery Untitled!
In haar werk combineert Baars bewonderenswaardig naadloos meerdere technieken en invloeden, waaronder fotografie, beeldbewerking, collage, mode, en klassieke Afrikaanse kunst.
De afgelopen tien jaar ligt de focus van Ingrid Baars op portretten van Afrikaanse vrouwen. In haar werk zet ze de Afrikaanse vrouw op een voetstuk en toont haar als voorbeeld van schoonheid, vrouwelijkheid en kracht.  Ze maakt foto's van modellen en via een proces dat haast op boetseren met beeld lijkt creëert Baars nieuwe wonderlijke beelden. Haar foto's zijn onder andere een onderzoek naar vrouwelijkheid, huidskleur, culturele toe-eigening, objectificatie, traditionele Afrikaanse kunst en seksualiteit.
Ben je nieuwsgierig geworden?  Je kunt alvast kijken naar het werk van Baars bij ons op onze webshop.
Wil je een rondleiding boeken, kunstwerk reserveren of aanschaffen?
Neem contact op met ons via info@galleryuntitled.nl
OPENINGSTIJDEN GALLERY UNTITLED
Vrijdag 11.00u – 17.00u
Zaterdag 11.00u – 17.00u
Zondag 11.00u – 17.00u
of maak een afspraak.