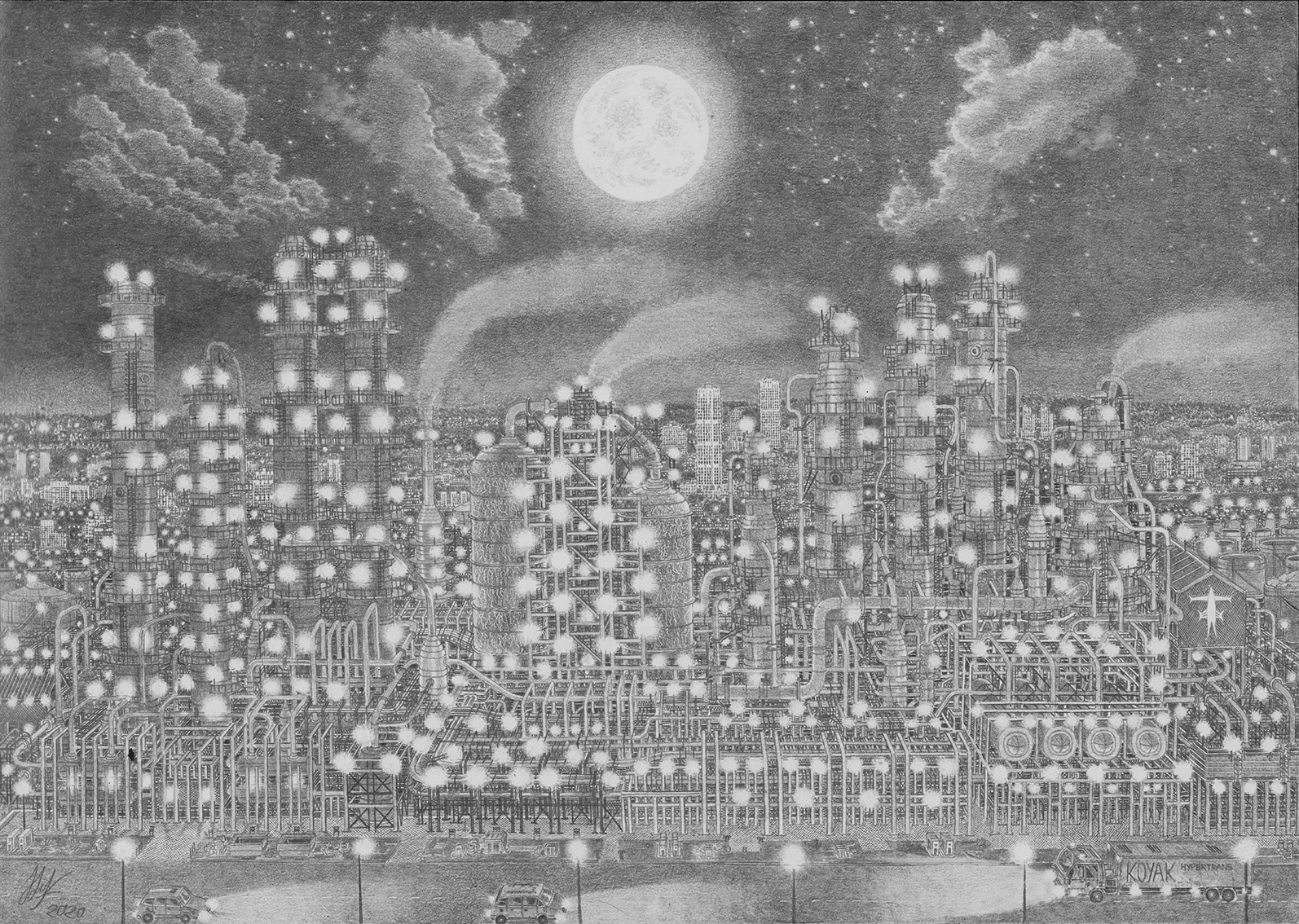 De duizelingwekkende details van Tim ter Wal 
"Mijn geheugen is mijn camera." – Tim Ter Wal
Ter Wal omschrijft zichzelf als detailkunstenaar en dat is goed terug te zien in zijn werk. Met haarfijne lijnen tekent hij uit zijn hoofd fabriekshallen, steden en gebouwen na.  Zonder liniaal, passers of sjablonen. 
Volgens de kunstenaar zorgt zijn lichte vorm van autisme voor een extreme focus op details en de mogelijkheid om die op perfectionistische wijze op papier te krijgen. De potloodtekeningen zijn indrukwekkend en tonen een groot talent. We zijn erg blij met deze nieuwe kunstenaar in onze galerie. 
Binnenkort meer details over de opening van deze solo-expo op 13 maart met muziek van Will Knox ! Save the date!
Nu alvast kijken naar het werk van Ter Wal? Kom langs of maak hier een afspraak.