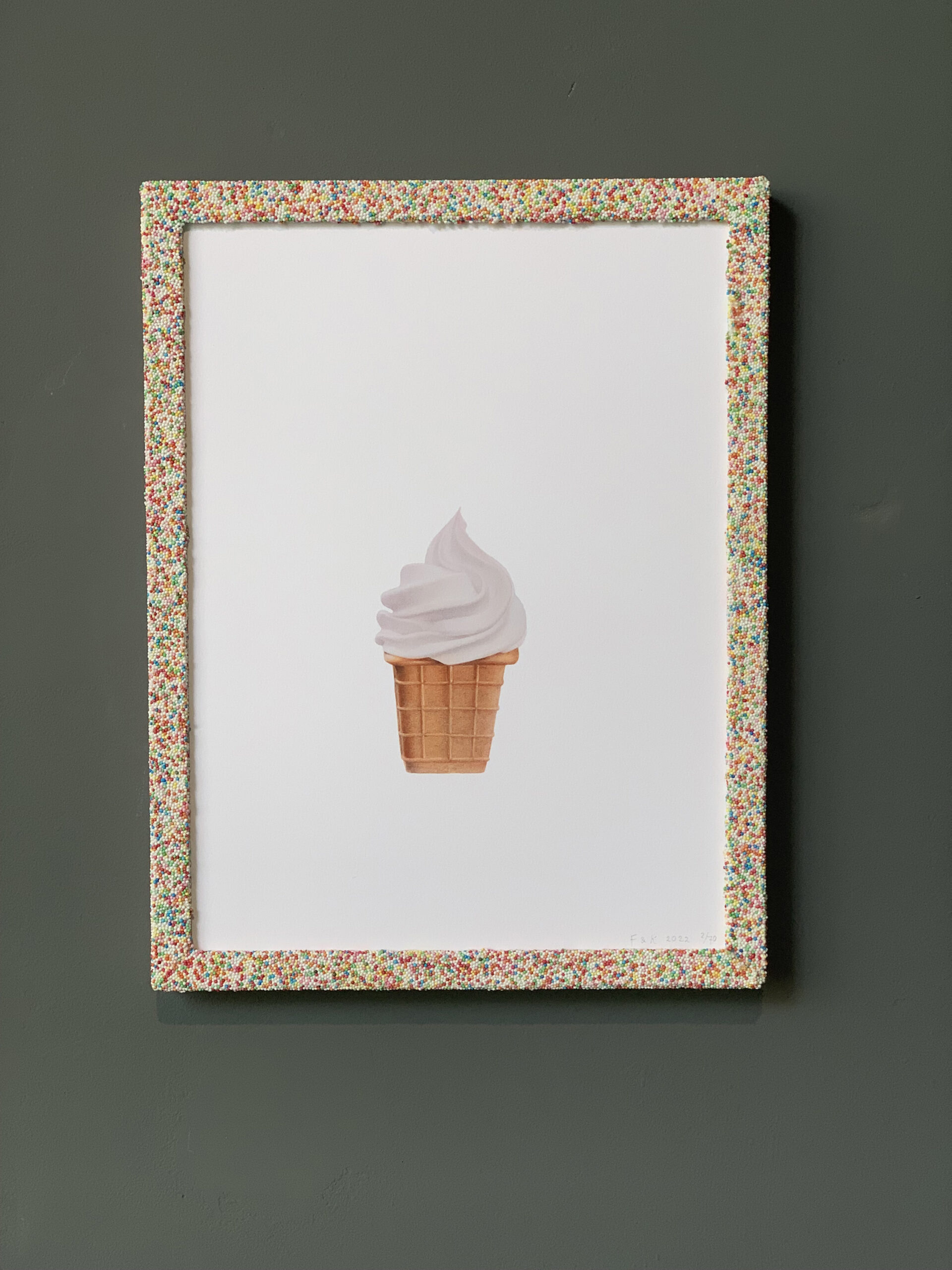 Om van te smelten!
Ko de Kok en Florian Borstlap zijn terug en hebben een spiksplinternieuw softijsje afgeleverd bij Gallery Untitled. Of je nu 'discodip' of 'spikkels' zegt, deze olijke ijsco is voorzien van handgemaakte lijst met echte kleurrijke zoetigheid. 
Wees er snel bij, want deze print heeft een gelimiteerde oplage! Je kunt hem vanaf nu bij ons in de galerie aanschaffen, of via onze webshop bestellen.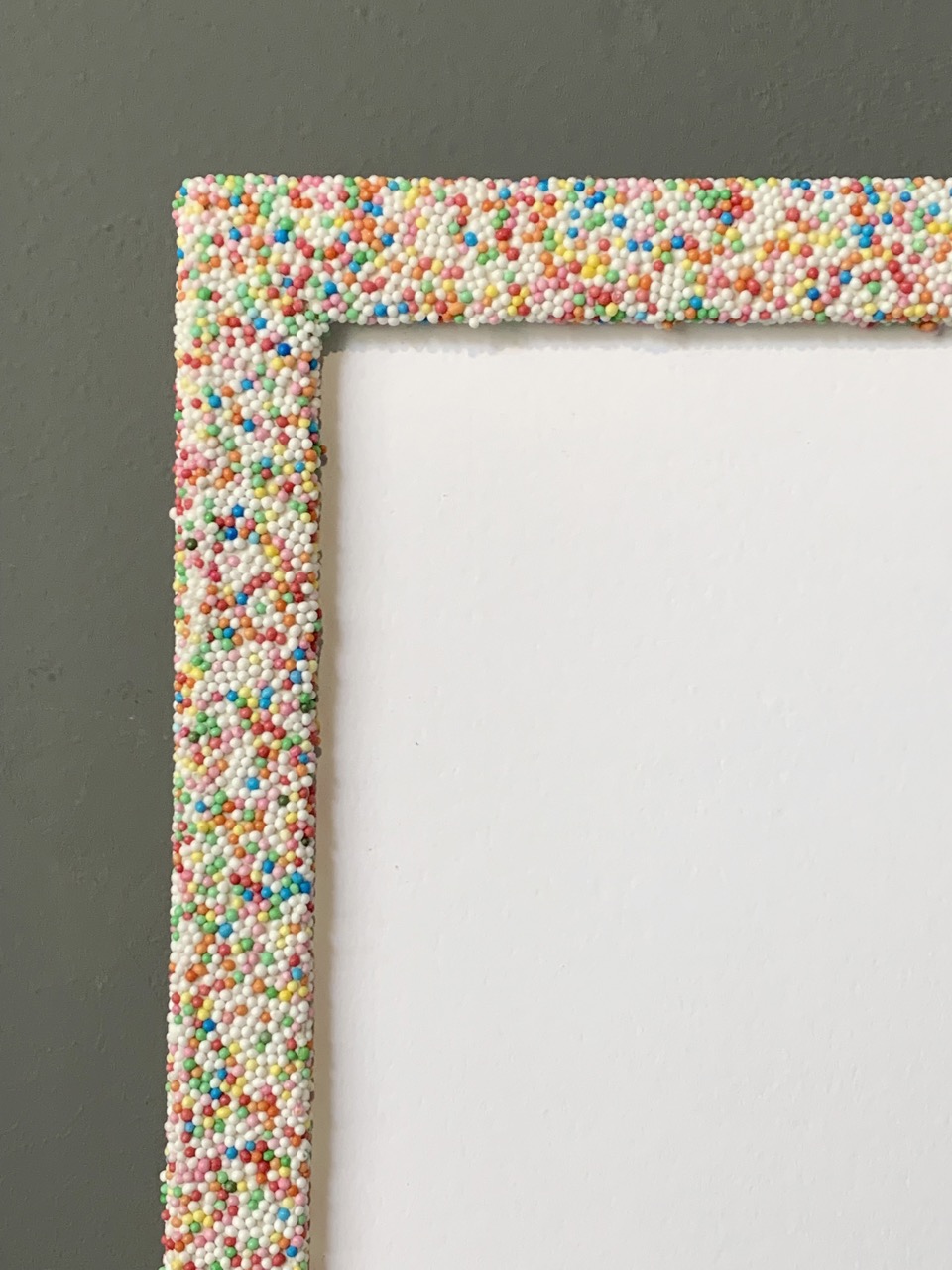 Softijsje met Discodip
Ko de Kok en Florian Borstlap
Formaat: 30 x 40 cm
Material: Fine art print in handgemaakte discodiplijst, met glas en epoxy.
Oplage: 70
Prijs: 350,- euro
Gesigneerd en genummerd
Meer zin in iets hartigs? Kijk ook eens naar de andere snacks die Borstlap en de Kok hebben gebakken, zoals de Bitterbal met Mosterd!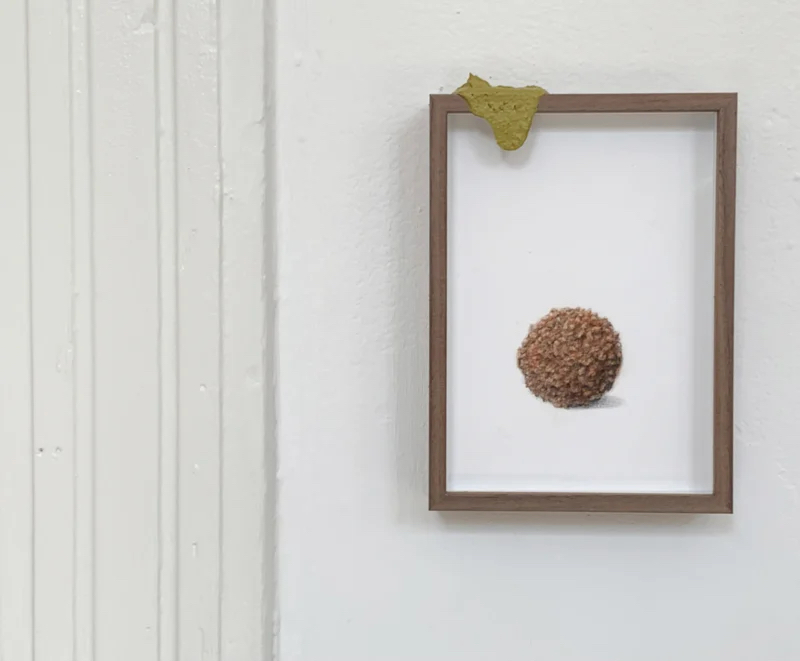 Formaat: 15 x 21 cm
Materiaal: Kleurpotloos op papier, Acrylvef en vernis op handgemaakte lijst met museumglas.
Oplage: Origineel
Prijs: 525,- euro
Gesigneerd
Eerst even de smakelijke snacks in het echt bekijken? Ook dat kan! Gallery Untitled is open op vrijdag, zaterdag en zondag, tussen 11.00 en 17.00. Niet in de gelegenheid om te komen? Op onze webshop wordt 24/7 gefrituurd!